Completing one of the Inspection Request Forms (online or downloadable) does not obligate the potential requester (e.g. commissioner). These forms are informational only! They provide the necessary information for further discussion and/or allow for a relatively accurate cost estimate for services. Prior to any service, a formal Inspection Agreement which estimates costs and scope of work will be provided.
 Downloadable Inspection Request Forms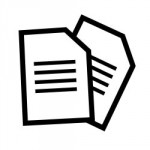 Flooring inspection and consulting services are provided to manufacturers, distributors, retailers, installation professionals, attorneys, architects, designers, insurance companies, general contractors, cleaners, and consumers/end users. A list of our larger clients is available on our client list page, and a list of some of the larger commercial sites we have inspected is also available.
FloorWorks inspects all types of flooring surfaces: Hardwood, Carpet, Bamboo, Cork, Laminate, Vinyl, LVT, Rubber, and Ceramic/Stone.
We service Northeast Ohio and Western Pennsylvania, plus portions of western New York, Michigan, Kentucky, West Virginia, and Indiana.