NWFA Vanguard Service Award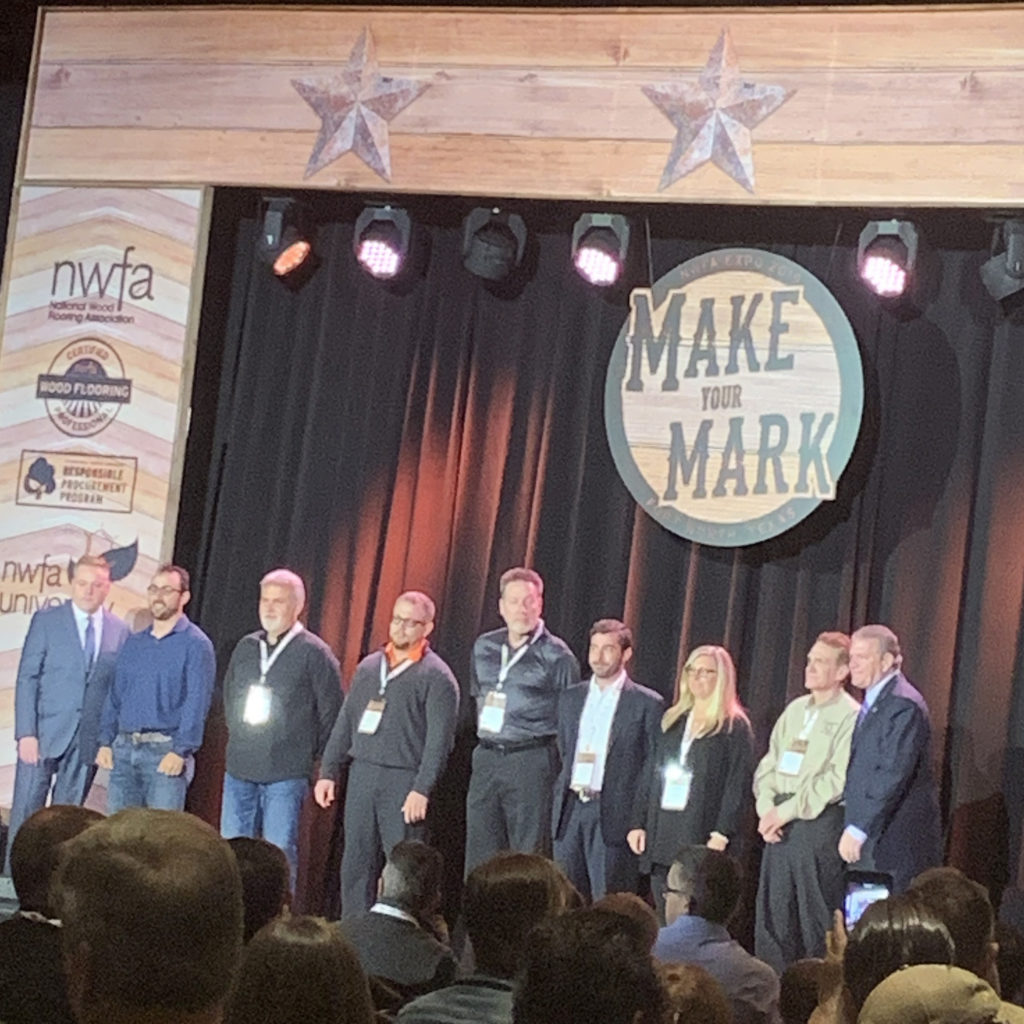 Hardwood Floors Magazine and Floor Covering Weekly both annonced that the National Wood Flooring Association (NWFA) recognized 12 individuals with NWFA Service Awards during its Wood Flooring Expo held here. NWFA's Service Awards recognize individuals who demonstrate dedication and commitment to their profession.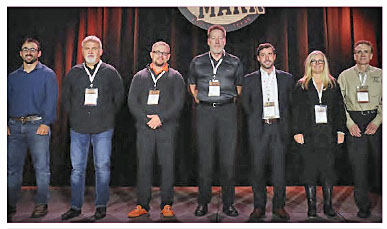 Individuals earning NWFA Service Awards actively participate in the advancement of industry programs, projects, and initiatives through volunteerism. Achievements are awarded based on a cumulative summation of areas of service within the NWFA. These areas include, but are not limited to, participation on NWFA boards and committees, participation in the Hardwood Federation Fly-In, NWFACP proctoring and contributions to Hardwood Floors magazine.
The Vanguard Service Award is the first award one can achieve. This award requires earning 25 service points. Members can then earn the Ambassador Service Award, which requires earning the Vanguard Award and an additional 25 service points.
Recipients of the 2019 awards are as follows:
Vanguard
Andrew Fronczek, FloorWorks Inspection Services
Kellie Hawkins Schaffner, Waterlox Coatings Corporation
Jesse Joyce, Middle Tennessee Lumber
Carl Mattingly, Galleher, LLC
Rich Olson, Just Around the Corner
Jason Spangler, Wagner Meters
Ben Totta, Totta Hardwoods
Darek Zukowski, Chicagoland Flooring
Ambassador
Steve Brattin, SVB Wood Floors
Brenda Cashion, Swiff-Train Company
Richard Kass, Master Flooring Inspectors & Consultants
Tony Ziola, MAPEI Corporation
2019 NWFA Intermediate Installation Certification Class