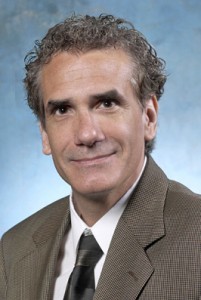 Andrew Fronczek
Andrew is a second generation flooring professional who learned from his father who worked in the flooring industry more than 40 years. Andrew has worked in the flooring industry for more than 38 years.
His company inspects all flooring materials (Carpet, Hardwood, Bamboo, Laminate, Vinyl, LVT, Rubber, Stone, & Ceramic) and routinely covers NE Ohio and Western PA, but depending on the problem, also services the adjoining states of NY, MI, IN, KY, and WV. He works for manufacturers, distributors, retailers, insurance companies, contractors, and occasionally, consumers.
In addition to inspections, Andrew is on the board of NICFI serves as the treasurer. He is an NWFA report & certification reviewer, and serves on the board of the Floor Educational Guild. Andrew also is an instructor and technical director for Inspector Training Services. 
Andrew is a 2019 recipient of the NWFA Vanguard Service Award for the advancement of programs, projects, and initiatives in the wood flooring industry.
Certifications
NWFA Certified Wood Flooring Inspector (CP 217307)
NWFA Certified Wood Flooring Installer (CP 48)
NWFA Certified Sales Advisor (SC 27)
ITS Certified Hardsurface Flooring Inspector – Hardwood, Laminate, Vinyl (#144)
ITS Certified Hardwood Flooring Inspector (#144) 
ITS  Certified Advanced Hardwood Inspector (#144)
ITS Certified Advanced Resilient/LVT Inspector (#144)
ITS Certified LVT Inspector (#144)
ITS Certified Laminate Flooring Inspector (#144)
ITS Certified Carpet Inspector (#144)
ITS Certified Commerical Carpet Inspector (#144)
ITS Certified Moisture Testing Technician (#144)
IAWFP Certified Wood Flooring Inspector
NOFMA Hardwood Flooring Inspection School (2008)
BonaKemi USA Hardwood Flooring Inspection School (2008)
FCITS Certified Master Inspector (#1274)
FCITS Certified Advanced Resilient Flooring Inspector (#1274)
FCITS Certified Hard Surface Inspector (#1274)
FCITS Certified Commercial Carpet Inspector (#1274)
FCITS Certified Carpet Inspector (#1274)
FCITS Certified Bamboo & Cork Flooring Specialist (#1274)
Stone Forensics Certified Stone & Tile Inspector
CTEF Trained Ceramic Tile Inspector
NALFA Certified Laminate Flooring Inspector (2011)
IICRC Certified Senior Carpet Inspector (#28687)
IICRC Certified Wood/Laminate Inspector (#28687)
IICRC Certified Subfloor/Substate Inspector (#28687)
IICRC Certified Carpet Cleaning Technician (#28687)
IICRC Certified Carpet Color Repair Technician (#28687)
IICRC Certified Hardsurface Cleaning Technician (#28687)
WoolSafe Certified Carpet Inspector, WoolSafe Academy
CFI Technical/Inspector Certification (#I65)
CFI Certified Master Installer (#944)
ICRI Certified Tier 2 Concrete Substrate Moisture Testing Technician   (#01201136 – expired)
NCSU Engineered Wood Flooring Workshop (2009)
NCSU Hardwood Identification for Flooring Professionals (2009)
NCSU-USDA Forest Service Dry Kiln Operator's Course (2010)
AFS Certified Commercial Carpet Inspector
International Certification Registry Carpet Inspector (254A)
International Certification Registry Ceramic Tile Inspector (254A)
Manufacturer Approved Laminate & Hardwood Inspector